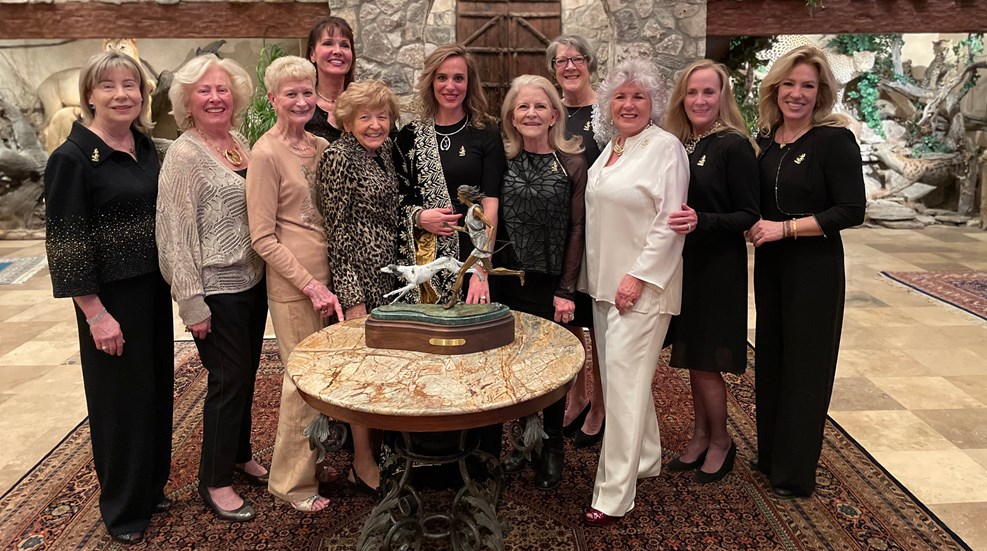 The newest member of this unique sisterhood was presented her award at the historic Y.O. Ranch in the Texas Hill Country.

SCI Diana Award Winner Sandra Sadler began her hunting career later in life, but she embraces the world of hunting and conservation with a passion! Sandra and husband, Byron, travel the world together and give back to communities both near and far—from supporting conservation efforts in Africa to hosting the Combat Marine Outdoors program at their self-owned Two Dot Ranch.

Through the Washington Women's Shooting Club, Suzie Brewster, a winner of the Diana Award, has helped introduce the shooting sports to nearly 1,000 women. Although she has faced unimaginable tragedy in her life, she remains the definition of resilience.

Safari Club International (SCI) presented worldwide hunter Susan Hayes with its 2020 SCI Diana Award at its annual convention in Reno, Nev., last February. The annual award, sponsored by the NRA Women's Leadership Forum, is named for the mythological Roman​ goddess who reigned over wild animals and the hunt.