by
posted on August 24, 2021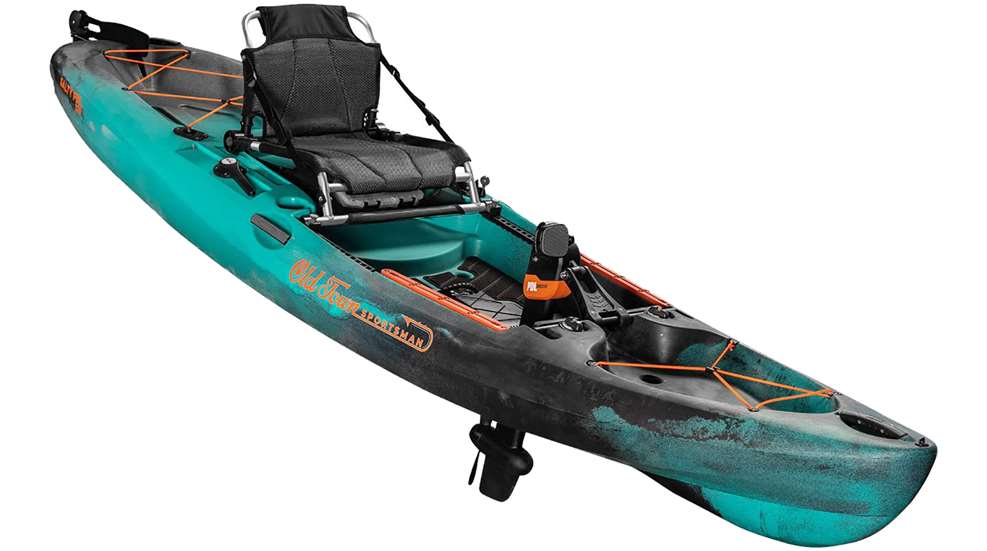 If you fish and paddle in salty seas, this is the kayak for you. The Old Town Sportsman Salty PDL 120 kayak in photic camo features instant forward and reverse, so you'll feel zippy and stable in this grab-and-go craft. Tides, currents and waves are no match for the Sportsman Salty because it was made for moving water!
Old Town prides its award-winning PDL drive on being easy to use and low maintenance. The patented easy-docking system allows for a pain-free launch and landing, while the PDL Drive and seat are both removable for easy transport and storage.
Designed for coastal fishing, the kayak includes a custom tackle box and a universal transducer mounting system for quicker installation of your fish finder. Sportsman Salty also features one forward-facing and two rear-facing flush mounted rod holders. They're there when you want them, and out of the way when you don't! Aside from the fishing features, this craft also has your comfort in mind.
Old Town's superior seat design has great lumbar support and is adjusted to accommodate leg length on a shuttle track. The mesh cover also provides ventilation and drainage to keep you dry. Tank wells in the bow and stern leave plenty of room for a cooler, tackle crate, dry bags or a dog. Removable bungees keep your items secure even in turbulent conditions. Non-slip EVA foam deck pads provide traction and stand-up comfort as well.
Customize your boat with the two 18" tracks on the forward hull that provide easy on/off accessory mounting. A clip on the side of the hull secures your backup paddle, out of the way unless you need it, and a cup holder is just waiting for your favorite beverage!
You can find this fantastic fishing kayak at the Women's Leadership Forum Silent Auction. Even if you can't make it in person, online bidding will be open to Second Amendment supporters outside Houston, too. Find the Sportsman Salty PDL 120 kayak and plenty of other awesome items here; you can also register ahead of time so you're ready to swoop in on your favorite finds.