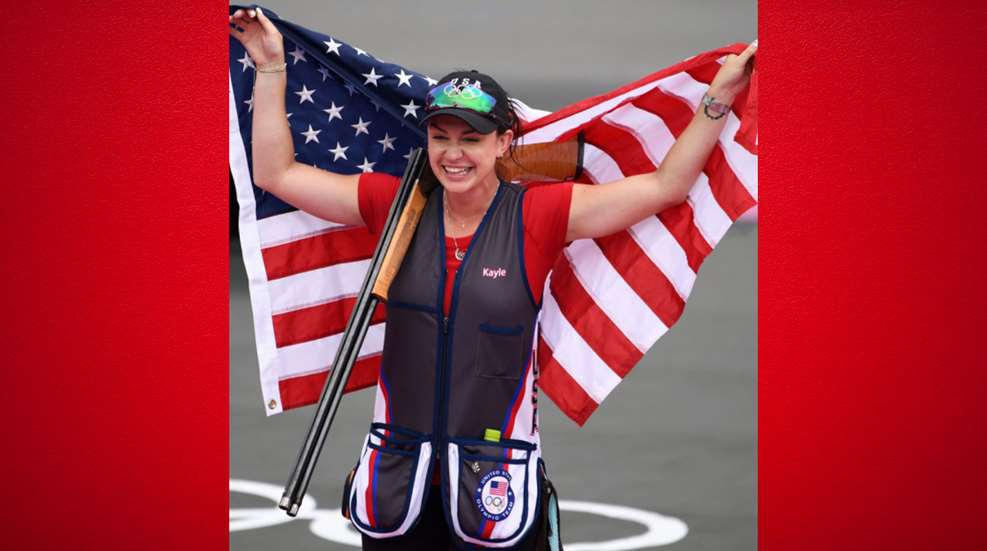 The list of Americans who have won shooting medals in the 2020 Olympic Games continues to grow, as Team USA's Kayle Browning took a silver medal in Women's Trap Thursday in Tokyo. 
Matching her best performance of her career, Browning finished second in the 2019 trap finals at the World Cup in Acapulco, Mexico, the 29-year-old from Wooster, Arkansas, struggled early missing the first two targets and three of the first four in the finals, but after a slow start of hitting just 6 of 10 targets, Browning moved from last to first hitting 26 consecutive targets. At one point she had a two-point lead over eventual gold medal winner, Slovakia's Zuzana Stefechekova.
"After years of training, I knew I could say 'OK, let those misses go, and let's get back into it," Browning said of the early misses. "That is what I tried to do.
"This the pinnacle of my career so far," Browning said after her performance. "I have worked for his moment for my whole life. I don't really have words to describe it, but I am definitely proud."
Browning's silver is third for the U.S. in these Olympic games and fifth medal for the team in total. The 2016 Rio games saw USA win two bronze medals, one by Kim Rhode in skeet and Corey Cogdell in trap.
"I remember my dad, who kept telling me 'even if you miss, even if you are behind, never give up, keep fighting that last shot, and give it your best shot'", Browning said.  "I am still chasing the gold."
After making the open All-American Team at just 12 years old for skeet shooting, Browning switched sports entirely in order to be eligible to one day compete at the Olympics. She transitioned to international trap and attended a Junior Olympic Development Camp in Colorado Springs, Colorado. In 2007, Browning was selected for the Shotgun Junior Olympic Team and later that year won the bronze medal in the National Junior Olympic Championships.
The 2020 Olympic Games marks the culmination of a 20-year shooting career for Browning.