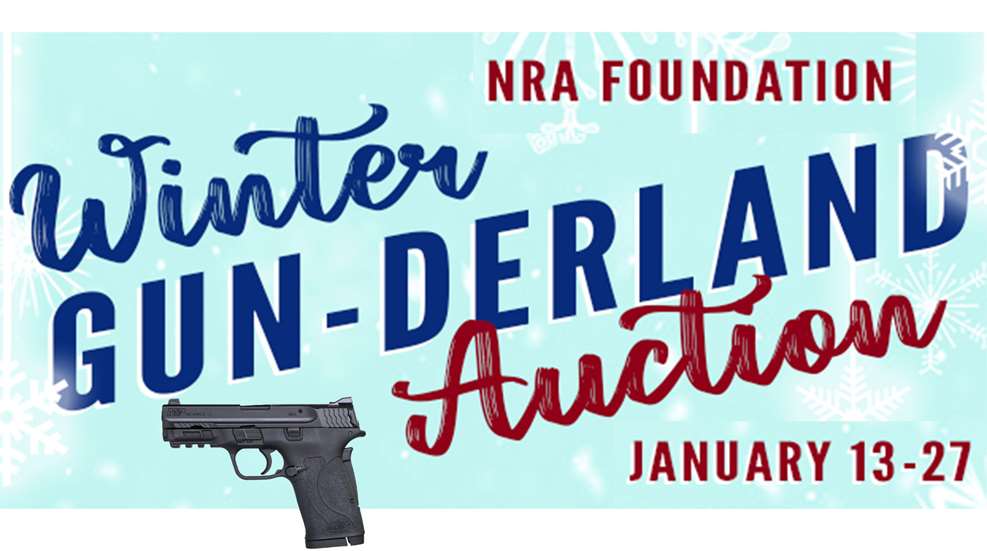 Tired of long gun store lines, only to be disappointed by empty shelves when you finally get your opportunity to shop? There's one sure way you can take home a firearm:
Be the high bidder on one of 64 handguns, rifles, shotguns, knives and much more at the 2021 NRA Foundation Winter Gun-derland Auction. Don't miss your chance to own one of the most popular guns of 2020, including the Smith & Wesson M&P380 Shield EZ and the SIG Sauer P365. All proceeds will support The NRA Foundation.
Already underway, the auction takes place from Jan. 13-27, 2021. Click here to view the items shown below and to register to bid.
Since its establishment in 1990, The NRA Foundation has awarded more than $400 million in grant funding in support of the shooting sports. These grants provide essential funding that benefits programs such as youth education, law enforcement training, hunter education, conservation, firearms and marksmanship training and safety, and much more.
For more, visit FriendsOfNRA.org.