by
posted on May 21, 2022
At the top of our lineup this week, the NRA Women's Leadership Forum Online Auction! We've rounded up our favorite finds from this wonderful yearly tradition ... and best of all, all the proceeds go to NRA's Institute of Legislative Action (NRA-ILA) to support our Second Amendment freedoms. Get in on the bidding now!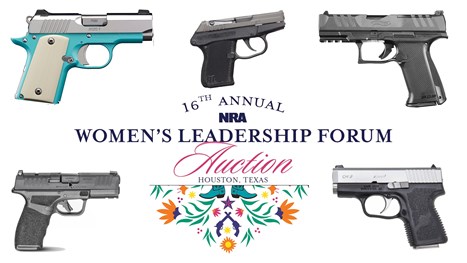 Firearm manufacturers are finally giving women what they want in a handgun—and one or more of them can be yours! Check out Five pistols Perfect for CCW here. 
Why not treat yourself today by bidding on one of these gorgeous fur accessories? Check out three second-skin luxurious fur finds here. 
Here are four featured adventure items up for auction that any outdoorswoman would appreciate. From events to tools to apparel, all of these items are ideal for exploring in nature and your bid will directly support the Second Amendment. Always Exploring: 4 Adventure Finds here.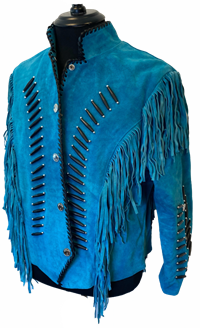 If you are a fan of turquoise—both the stone and the color—we've gathered an assortment of eye-catching items that will be sure to brighten any wardrobe. The recipients of these stunning accoutrements will be considered the most fortunate of all the NRA Women's Leadership Forum auction bidders. Check them out here and start placing your bids!
Mossberg International, Inc. ("Mossberg") has recently discovered a potential safety issue with certain Mossberg International Model SA-410 Shotguns which may lead to personal injury and/or damage to the shotgun. Mossberg is voluntarily initiating a product safety recall to protect the safety of its customers because if a user prematurely releases a shotshell while loading or unloading, the unretained shotshell could potentially contact the Bolt Lock Button inside the loading port and detonate. Read the complete recall notice here.
If all you know about shotguns is what you've seen in the movies, you're probably sorely misinformed about what a shotgun is actually capable of and how it works in a defensive scenario. You know how every bad guy on TV who gets shot at with a 12-gauge goes flying through a saloon window or gets physically knocked back by the force of the blast? Yeah, that's just not what happens in real life. Let's take a look at some of the myths and realities of defensive shotgun use.
Calling all hunters! With only a week until the nearly sold-out NRA Hunters' Leadership Forum (HLF) Dinner and Auction in Houston on May 26, 2022. Get your tickets today to this premier event that celebrates hunting, while honoring Don Trump Jr. for his accomplishments in the hunting and wildlife conservation arena. The guest list alone will pack a room, but there's more. Not only is the keynote speaker Eric Trump, but the NRA HLF also is honoring late renowned wildlife artist John Seerey-Lester, as one of his originals goes up for auction to raise money for the NRA's critical hunting initiatives. Get all the details here.
When the excitement of turkey season is over, what's an avid hunter to do? Simple … Start getting ready for the next turkey season—specifically by learning to master different types of turkey calls. After all, it takes great skill to entice one of the most challenging North American game animals into shotgun range. Six ways to call a turkey (and not have it go to his voicemail) here.
In the world of hunting, there is nothing more exciting than calling up a big tom turkey within shotgun range. To make it more rewarding, try making your own call and tricking one of the most cautious and leery game animals in North America. Wing-bone calls are the oldest form of calls, developed by Native Americans and possibly dating back 4,000 years. During this off-season, why not make your own wing-bone call?
Bluing is more than a beautiful finish on a firearm. It also serves as a functional protective layer that resists rust and other factors that could cause damage. Find out why bluing is more than just a pretty "face" here!