by
posted on September 2, 2021
What makes auctions so exciting? Well, the chance to walk away with a terrific buy for well under fair market value, of course! The 2021 NRA Women's Leadership Forum Online Silent Auction is happening right now, and there are some truly terrific items available at well under fair market value at the time of this writing. Here are eight can't-miss bargains that you'll find on our auction site (here!), and keep in mind that there are many others with new ones added every day. Happy bidding!
1. Acoustic Travel Guitar 

How cool is this? This acoustic travel guitar is durable, lightweight and sounds great. With a detachable wooden neck and carbon fiber stiffening rods, it's ready to bring music with you everywhere you go. Generously donated by Sharon Callan. Bid here!

2. VIP Experience for Four at NASCAR Cup Series at Texas Motor Speedway

You and three friends will enjoy a special VIP experience that begins with VIP parking, pre-race activities and a VIP Pit pass for an up-close view as the cars and drivers prepare to compete. Then, watch the race from the owner's suite-a vantage point like no other! Generously donated by Speedway Motorsports LLC. Bid here!
3. Kimberly Concealed Carry Crossbody—The Bunting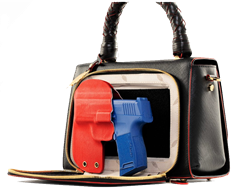 Designed in Texas and made in Italy, this Kimberly Leather Concealed Carry Crossbody is beautiful as well as practical for your concealed carry needs. The finest leather, fabric and hardware go into each bag for maximum wear and enjoyment. The bird feather symbolizes freedom, protection and the ability to rise above adversity. Generously donated by Kimberly Bags; bid here!

4. TRACKER 600 ATV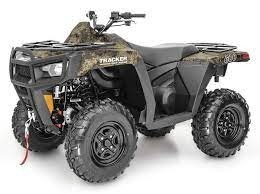 You are sure to love the Tracker 600, with its driver-accessible storage compartment, large foot wells, and re-engineered exhaust routing of a 45HP engine. Electronic 4x4 shifting, larger shocks and higher air intake mounting are the icing on the cake. Generously donated by Bass Pro Shops and currently nearly $2,500 below fair market value; bid here!
5. 1-Week Granite Canyon Stay for up to Eight in Jackson Hole, Wyoming 

Explore the Grand Tetons by day and relax in luxury at night with this 1-week stay for up to eight people at Granite Canyon in Teton Pines of Jackson Hole, Wyoming, in this newly renovated three-bedroom, three-bathroom ensuite condominium nestled at the base of the Tetons on the 18th green of the Teton Pines Country Club. Generously donated by Jane North Brown; bid here!
6. Set of 12 Ardmore Ceramic Hand-painted African Animal Christmas Ornaments

Here's the ultimate Christmas gift for a safari-loving pal or family member! Each ornament is hand-sculpted and hand-painted in Kwa-Zulu Natal South Africa for a priceless, one-of-a-kind set. Generously donated by Lori Clem; bid here.
7. Tikka T-3 Harvester in .25-06 by Hill Country
The Tikka name is already legendary among serious shooters, but what happens whenHill Country starts with the Tikka platform and then accurizes it? A perfectly bedded the action, recrowned barrel to ensure a perfectly concentric crown, and tuned factory trigger. Right now it's about $800 below fair market value; bid here.
8. Double Sided Etro Silk Scarf 

This lined silk scarf boasts a gorgeous animal print, a gorgeous paisley print and a satisfying drape that will boost any outfit into an ensemble. At 27" by 78", you'll be able to design it into a shawl, belt, cover garment ... or even wear it around your neck. Generously donated by Carol Adams; bid here.
These are only eight of the awesome items available for bidding at the Women's Leadership Forum Online Silent Auction! There are guns, jewelry, home goods, gear, concealed carry purses and even some ammo ready for the taking. Best of all, you don't have to be an NRA Woman to bid; this online auction is open to everyone, so please be sure to share with the women AND men among your family and friends. Bidding ends on Friday, Sept. 3, 2021 at 1:30 p.m., so don't wait! Go here to register for the auction, and see all of the auction items up for bid here.