Women's contributions to the armed forces stem back far longer than you might think, and many of these heroic women are buried at Arlington National Cemetery. In remembrance of their lives and accomplishments, we chose to highlight a few of them in appreciation for trailblazing a path that other women may follow.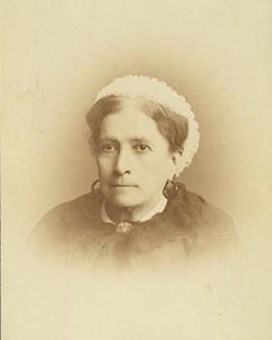 Juliet Opie Hopkins (1818-1890)
Hopkins was known as the "Florence Nightingale of the South" for her first aid efforts in the Civil War. She married an Alabama lawyer and politician who was appointed to coordinate Confederate hospitals. Juliet rallied civilian efforts for the cause, transforming tobacco farms into hospitals. She and her husband donated all they had to the war effort. While she was a great leader, she is most well-known for her personal attention to her patients. She took great care in writing letters to update the families of the sick and wounded. Hopkins was injured in the Battle of Seven Pines when attending to wounded soldiers in the field. After the war her husband passed away, and she was left destitute, living out the remainder of her life in poverty. Hopkins died in 1890 and was buried in Arlington with full military honors. Her pallbearers were Alabama congressmen.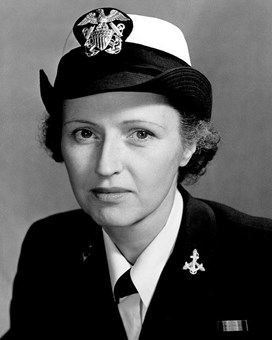 Joy Bright Hancock (1898-1986)
After graduating college in 1919, Hancock worked as a civilian for the U.S. Navy. She later married a pilot and gained a civil pilot's license in 1928. In 1942 during World War II, the Women Accepted for Volunteer Emergency Service (WAVES) was formed. Hancock joined the organization the same year. By 1945 she was promoted to Commander. The next year she earned the rank of Captain and became the director of WAVES. Hancock was one of the first eight women to be sworn into the regular U.S. Navy in 1948. She held the rank of Lieutenant Commander and temporary Captain, making her the highest-ranking woman in the Navy at the time.
Jeanne M. Holm (1921-2010)
Holm joined the Women's Army Auxiliary Corps (WAACs) shortly after it was formed in 1942. She served as the WAACs equivalent to Second Lieutenant, and after the war, she left to finish her college degree. During the Berlin Missile Crisis in 1948, she was called back to active duty. The following year she transferred to the newly founded Air Force. There, she became the first woman to attend Air Command and Staff School while serving as chief of manpower for Allied Air Forces Southern Europe. Later, she was promoted to Director of Personnel of Women in the Air Force. In this role, she updated terms of enlistment for women and paved the way for women in service. Jeanne was the first woman in any branch of service to achieve the rank of two-star general. "I can say in absolute candor and honesty that we wouldn't have women in the Air Force without Jeanne Holm," said Air Force Brig. Gen. Jean Klick.
Marcelite Jordan Harris (1943-2018)
Marcelite Harris's long and distinguished career in the U.S. Air Force marked many "firsts" for women. She was the first female aircraft maintenance officer, one of the first two female air officers commanding at the Air Force Academy and the Air Force's first female Director of Maintenance. She earned the Bronze Star, Legion of Merit, Presidential Unit Citation and Vietnam Service Medal. Harris retired in 1997 as the highest-ranking female officer in the Air Force as a Major General. She was also America's highest ranking African-American woman in the Department of Defense. She is buried at Arlington National Cemetery with full military honors.
Barbara Allen Rainey (1948-1982)
After completing Officer Candidate School in 1970 and enlisting in the Navy reserves, Rainey was promoted to Lieutenant in 1972. The following year she received her pilot's wings after 230 hours of flight training. Rainey was the first in her class to earn wings of gold, which made her the first female naval aviator in 1974. She also became the first jet-qualified woman in the Navy, flying the North American Aviation T-39 Sabreliner. She married a man she met in flight training and transferred to the Navy reserves after she became pregnant. The Navy asked her to return as an instructor in 1981. Unfortunately, she died in a training accident while instructing a new pilot in 1982. She was buried at Arlington as a Lieutenant Commander.