Montreal. July 21, 1976. As the day unfolds, away from the running events in the charged stadium, the cycling peloton weaving its way around city streets, and the reverberating echo of water thrashing and fans screaming as swimmers finished their final laps, a quiet and steady Margaret Thompson Murdock pressed the trigger of her Anschutz 1413 competition rifle and placed her final shot on the last target.
The 50m (164') three-position match involves 40 shots each from a prone, offhand and kneeling position. With 1200 being the maximum number of points, Margaret scored 1162. Her teammate Lanny Bassham, who silvered in the 1972 Olympic games, watched alongside her as his score was posted … 1161. Cheers of celebration surrounded Margaret. Media jotted down the news of the female gold medalist but, these scores were only provisional. Officials went back and verified targets and they found a discrepancy in the transcription of Bassham's score which garnered him a point. Now, the two Americans were tied for first place.
A frenzy of how the winner was to be decided descended on the competitors. Bassham declared that they should both get a gold medal, as was often done in the other Olympic sports in the case of a tie. If not, then a shoot-off should determine the victor.
But instead, in accordance with the governing rules, the deciding factor would lie in scores of the final string of the final stage. Whoever had the better string would go down in history as the gold medalist for the three-position match in the 1976 Olympic games. Margaret scored 96, Bassham … 98.
On the podium with Bassham elevated beside her, after each medalist was honored with their win and the U.S. anthem began to play, Margaret felt her teammate pull her up onto the top spot beside him.
"I wanted to show that I felt her performance had equaled mine," said Bassham in the Army Reserve Marksman. "It was not an act of defiance but a personal thing. There was no way she deserved to stand lower while the national anthem was played."
A detailed account of the Olympic shooting events appeared in a September 1976 article in American Rifleman magazine. With 57 contestants on the line, 33-year-old Margaret of Topeka, Kansas, was one of three women competing in the 1976 three-position event. In a sport that was traditionally dominated by men, she earned a silver medal, being the first woman to win a medal in the history of Olympic shooting. It would be her first, and last, Olympic competition. In 1984, the Olympic committee created separate men's and women's shooting events.
Many consider the three-position competition to be the ultimate Olympic shooting event. The bolt action .22 rifles used weigh between 12 and 15 lbs. depending on their configuration. They are bulky and their features that make them look radically different than a typical rifle are designed to make them an accurate platform for competitive shooters. The competitor must show their mastery of this rifle in all three positions in a contest that lasts over two hours. Don't let the seeming calmness of the matches fool you. It's a physical event. In the offhand position, for example, supporting the weight of a 15 lb. rifle requires contorting your elbow so that it can be nestled into a jutting hip, the muscles of an arched back strained, to make a stable shooting platform.
"My dad taught me how to shoot when I was really too little to even remember when I started. I started [shooting] competitively when I was 11," Margaret said in her acceptance speech at her induction into the Kansas Sports Hall of Fame in 2007. 
Based on the prestige of the rifle team at Kansas State University, she enrolled in the school, hoping to join the team despite women's sports not being offered at many colleges in the early 1960s.
"I was disappointed when I was a freshman when I showed up at the range and found out that, no, I was not going to get to shoot with the rifle team because I was a girl. And this really hurt. But, I asked if I could practice on the range with them ... They said, yeah that'd be fine, I could come down. So, I was down there every day shooting," she recalled.
But Margaret's talent could not be denied and by her sophomore year she had secured a spot on the team. She graduated from KSU in 1965, having been the first female student to letter in a sport at the university. Margaret went on to enlist in the U.S. Army and was accepted into the elite Army Marksmanship Unit (AMU) at Fort Benning, Georgia.
"[The AMU] was created in 1956 by then President Dwight D. Eisenhower. This was during the Cold War and our mission at that unit was to improve marksmanship, and the showings United States people would present to the world in Olympic, Pan Am Games and other international matches. We weren't doing very well before then and he wanted us to be good markspeople," Margaret went on to explain in her acceptance speech. 
Margaret dedicated herself to competitive rifle shooting for the next 10 years. The wins continued to accumulate. At her induction ceremony her accomplishments were listed as "seven individual World Championships, five Pan Am gold championships, 28 American National Championships [and] 13 world records."
During her competition years, Margaret also started a family. Her five-year-old son would watch her compete in the Montreal Olympic games. The silver medal she won there would be her last. Upon completion of her service for the Army, Margaret joined the Army Reserves and went back to school to become a nurse in Topeka.
USA Shooting details more of her accomplishments. While at the AMU Margaret held marksmanship clinics at college campuses around the country. She was the chief instructor for Schiessportschule I and II, Olympic development rifle schools conducted by the U.S. Women's International Rifle Organization where she served as vice president for four years. She also served on the National Rifle Association's Board of directors and was on the NRA's International Competitions Committee.
Olegario Vasquez Rana, president of the International Shooting Sports Federation and member of the International Olympic Committee, is credited with saying "I have always acknowledged Margaret Thompson Murdock as the most important woman, within the evolution of our shooting sport, at a world-wide level."
Margaret wasn't the only one on whom her father instilled a love of the shooting sports. Her sister, Marie Thompson (Alkire), was herself a shooting champion. Marie was brought aboard as the shooting coach for women athletes on the U.S. biathlon team in the early 80s, years before a women's biathlon event was created in the Olympics in 1992. She lobbied nationally for more women's sports competitions.
The legacy of Margaret Thompson Murdock, her sister and many women like them who were pioneers in women's competitive shooting lives on every time a woman lines up her sights on the firing line of a match. They proved, one press of the trigger at a time, that women can equal (and beat) men in shooting competitions.
After a year's delay, competitive shooters from around the world will be returning to Olympic competition this summer in Japan. USA Shooting will be sending 21 athletes to compete in the men's and women's events. To follow their progress, watch USA Shooting's social media site for updates on when and how the matches will be broadcast for viewing. 
Other Notable Firsts for Women in the Shooting Sports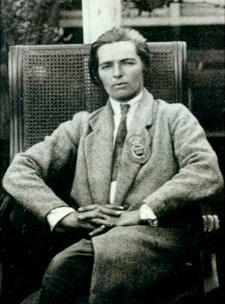 Marjorie Foster
In 1930 she became the first woman to win the King's Rifle Prize, the top award at the National Rifle Championships at Bisley, England. The prestigious contest was open to current and former members of the British military. Marjorie qualified because she had volunteered as a transport driver in the Womens' Legion during World War I. She went on to be a leading shooting competitor and served as vice-president of the British National Rifle Association.  
Alice Bull
In 1935 she became the first woman to compete at the U.S. National Rifle Matches at Camp Perry. This accomplishment was but one of many "firsts" for Alice, including in 1961 when she was the first woman to earn an Army Distinguished Marksmanship rating. She became the first woman on the NRA Board of Directors in 1949.
Carolina "Carola" Mandel
She was the first woman to win a world championship medal in shooting, when she took the bronze in skeet at the 1950 World Shotgun Championships, in her first full year of competition. Carola would go on to win numerous national and international skeet (and a few trap) competitions. In 1961 Sports Illustrated called her "one of the finest and one of the best-known shotgun shooters in the world ... [she] has won more shotgun shooting trophies, medals, awards and honors than any other American, male or female."
Pat Spurgin Pitney
The first woman to win a gold medal in an Olympics shooting event, Pat won the 10m air rifle competition at the 1984 games as an 18-year-old. She continued on to win numerous national and international shooting competitions and would foster future generations of competitive shooters by coaching collegiate shooting teams.