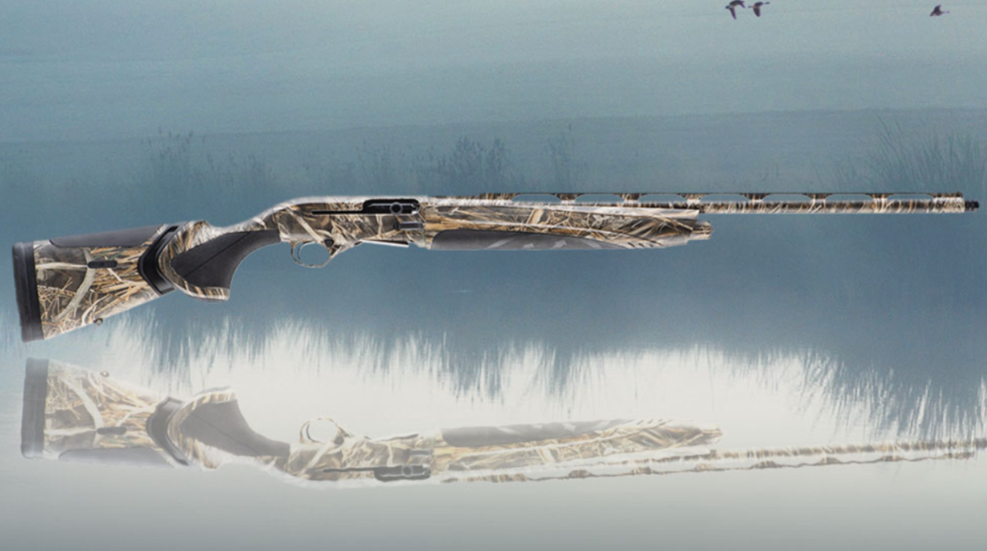 Beretta's A400 shotgun series has been a hands-down favorite among serious waterfowlers for years, earning a reputation for gentle recoil coupled with serious sturdiness. However, among seasoned waterfowlers, "gentle" doesn't always mean the same thing as it does to the rest of us. Some of us still quail at the thought (see what we did there?) of running hard-kicking 3" goose-hunting shells all morning long, and that's what the newly announced Beretta A400 Xtreme Plus 20 Gauge shotgun was designed to improve.
Like previous iterations of the A400 Xtreme, the new A400 Xtreme Plus 20 Gauge is a gas-operated semi-automatic shotgun. Beretta's research indicates that a shotgun blast actually produces recoil in two separate stages, so its engineers created what they call the Kick-Off Mega Recoil Reduction system that consists of two hydraulic shock absorbers—one in the pistol grip and one in the buttstock. The shotgun also comes with a soft comb. All that was left to do was to chamber it in the still-effective but softer-shooting 20 gauge, and that's why shooters who don't tolerate felt recoil well should sit up and take notice.
Also like existing A400 Xtreme shotguns, the 20-gauge version boasts Beretta's exclusive Steelium Plus barrels. "Steelium" is actually a unique and proprietary three-alloy steel that's a first for hunting shotguns. It provides the best patterning possible for all hunting loads, along with further felt recoil mitigation.
The features don't stop there: The new A400 Xtreme Plus barrel also wears a step rib with an integral mid-bead and fiber optic front bead, which are details borrowed from competition shotguns in order to ensure the best fit and sight picture for all conditions. Hunters with cold hands (and don't we all during waterfowl season?) will be thankful for the extended charging handle, enlarged loading port and extended bolt release, all of which make it easier to manipulate the shotgun while wearing gloves. There are five included chokes, and the gun is offered in RealTree Max 7, Mossy Oak Bottomland and Optifade Timber camo patterns. MSRP $1,929; Beretta.com.