Taurus USA is offering big things in its small, all-new package, the TX 22 Compact.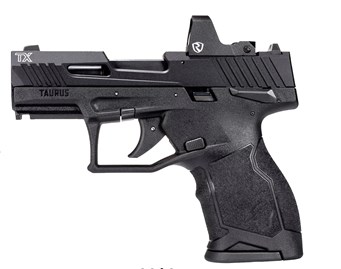 The full-size TaurusTX 22 was met with rave reviews by users when it was introduced in 2019, who immediately asked for a compact version that would be ideal for those with smaller hands, or those that choose to carry a 22 LR pistol. Taurus responded to both of these demographics with a new compact model that features a 13-round staggered column magazine and a slide-mounted mini-red dot sight mount that accepts optics fitting the Holosun K footprint. This cool little pistol also features a suppressor-ready threaded barrel, as well as the same industry-standard sights found on the GX4 family of pistols. We haven't gotten our hands on the compact model yet, but you can count on the fact NRA Women already has a full test & evaluation of this pistol in the works, so stay tuned!
MSRP is $399.99.
For more, visit TaurusUSA.com.