by
posted on August 6, 2022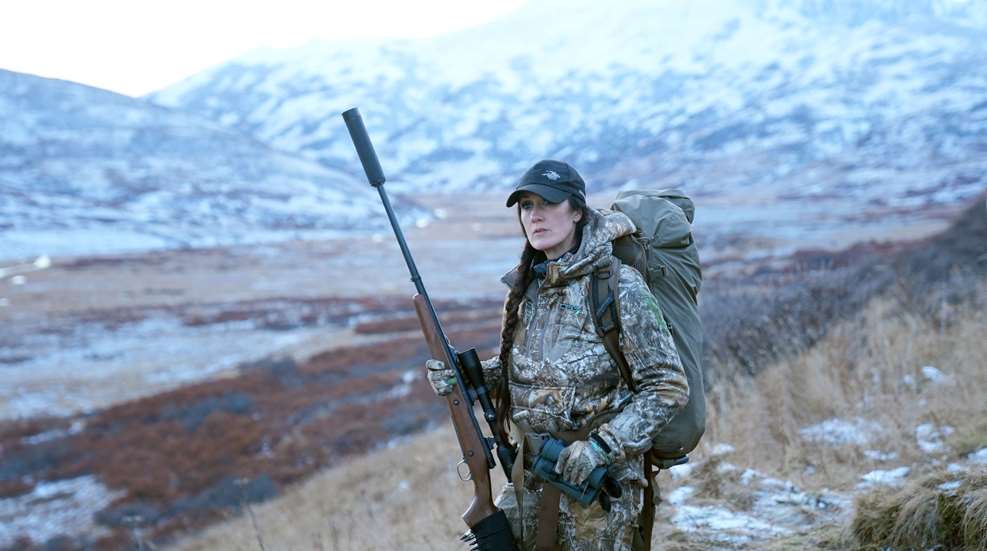 It's the first week of August, the mercury's risen and so has the NRA Women's zest for adventure! At the top of our lineup this week is quite possibly the ultimate "bucket list" of dream hunts, courtesy of one of America's most famous women hunters, Melissa Bachman. She's been all over the world in pursuit of her passion, so who better to write your ticket for the pinnacle of outdoor excitement?
Here's another bucket-list adventure: As the first moose hunter in the valley, Kristy Titus and her all-girl crew were rewarded with plenty of moose, but there was no shortage of physical and mental obstacles in their pursuit. After a long flight into the hunting grounds and steep hikes across the remote terrain, the team faced difficulties separating the bulls from the herd. It's all women and all wild!
The dog days of August also mean that we've had a month of summer in which to test out some of our favorite new functional and lifestyle outdoor apparel just for women. The reviews are rolling in, and Editor in Chief Ann Smith says, "I'm picky about my tees. Today's new fabrics, which are super soft and cozy, can be tricky to wear after a certain age, with some being too clingy and stretchy, or some too big and baggy. Many women love the new women's T-shirt styles; I do not." If you feel the same, don't miss TrueTimber's hot new tees!
Outdoor recreation in summertime can be a challenge if you carry concealed. Many of us turn to yoga pants this time of year, but they lack the rigidity to support a traditional gun-belt-and-holster rig. Yoga pants that solve that problem are a huge blessing ... and a company called Venor has created a yoga-pant solution we love that works for everyone (even if you hate yoga as much as Executive Editor Wendy LaFever).
Perspective. Sometimes that's all it takes. Sixteen-year-old Kaitlin Benthin of Waldorf, Maryland says that shooting has given her a more positive outlook on life. She also noted it's taught her firearm safety, patience and good sportsmanship. "This isn't a sport where you use other peoples' bad days or malfunctions to your advantage. People will help you, lend you their gun, spare parts, etc., so you can get back up and back in the competition as soon as possible." Read about this rising shooting star here!
For one of America's top gun trainers, it all comes down to mindset. "Many of the people who've encountered me leading a hunt or teaching at Gunsite have wondered about how I got into shooting," writes Il Ling New. "I've heard variations of the question over the years, and I understand why—as a small Asian woman, I don't fit in with an inaccurate and outdated, but lingering, stereotype." What shaped New's mindset? Our friends at America's 1st Freedom have the scoop!
It's the most wonderful time of the year—duck season is just around the corner. Early teal season will be opening up in a month or so in many parts of the country, and then it's a steady march toward regular duck season starting in the northern parts of the country and following the migration south. Columnist Jo Deering asks, "Are you ready for duck season?"