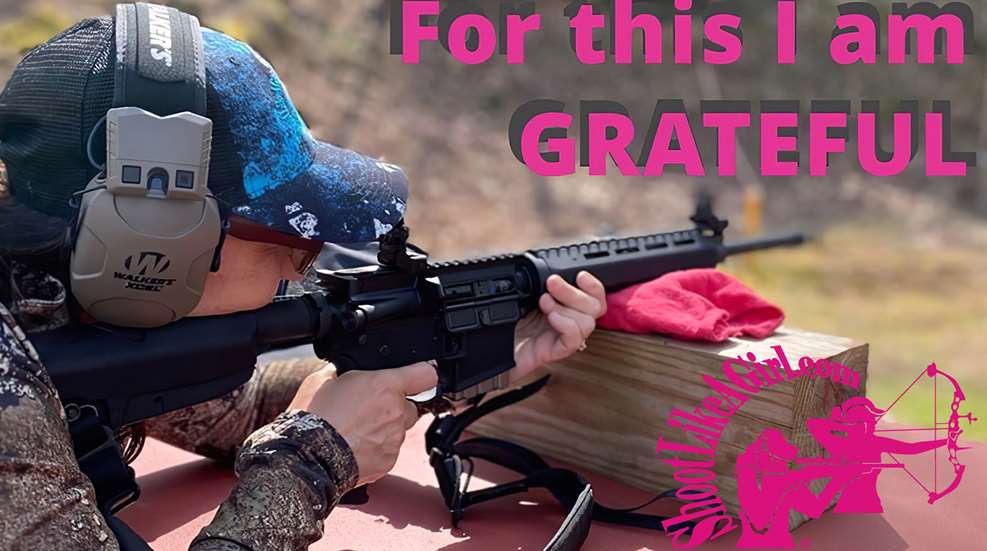 No mere virus can keep an NRA Woman down, and the latest proof is the Shoot Like A Girl Coast to Coast Tour, which is coming back online as the nation's stay-at-home orders lift state by state. Shoot Like A Girl's mission is to increase the number of women in the shooting sports by giving us an interactive experience of shooting a pistol, rifle and bow in a safe, controlled environment. So it is that as the country moves towards opening back up, Shoot Like A Girl is proactively preparing to resume their Coast to Coast Tour on June 6-7 at Cabela's in Missoula, Montana.
"We are moving forward securing travel plans with optimism that the country will move to Phase 2 of President Trump's 'Opening Up America Again' guidelines," said Karen Butler, President and Founder of Shoot Like A Girl. "We have implemented risk mitigation strategies for the safety of our clients and staff, and our operating processes will be slightly different to adhere to CDC recommendations."
Shoot Like A Girl's new procedures are focused on keeping clients and instructors safe…not to mention tricked out with some very cool (and free) new gear. Each participant will be given a TrueTimber SilverTec Ninja Hood, generously provided by Bass Pro Shops; a pair of Birchwood Casey eye protection, kindly provided by GSM Outdoors; and disposable gloves.  
They're also adhering to social-distancing standards, which, as it turns out, isn't as difficult as you might imagine for a shooting event. As clients approach the iconic mobile range, a waiting area will be marked to adhere to 6 feet of social distancing. When it's your turn, you will be given the mask, glasses and gloves to keep, and hearing protection that will be properly sanitized between clients. Contact will be limited to one instructor per client, and a firearms demonstration station will be set up outside of the trailer. Only two clients will be allowed inside at one time to maintain social distancing; and family members will still be afforded the opportunity to watch from the TV screens outside, while practicing social distancing.
"Even though we are leaning forward towards resuming our schedule, we remain flexible to comply with CDC and State guidelines, and will continue to make event by event decisions if needed," says Butler. "We pray for those who have been impacted both in terms of health and finances, and that the country reopens soon."
Shoot Like A Girl will resume the Coast to Coast Tour, provided the country and the states they will visit lift COVID-19 restrictions. The planned schedule is:
June 6-7                    Cabela's, Missoula, MT
June 13-14                 Cabela's, Post Falls, ID
June 27-28                Cabela's, Tulalip, WA
July 11-12                    Cabela's, Springfield, OR
July 25-26                  Cabela's, Kearney, NE
August 8-9                 Bass Pro Shops, Broken Arrow, OK
August 15-16              Bass Pro Shops, Oklahoma City, OK
August 29-30             Bass Pro Shops, Little Rock, AR
Sept. 12-13                 Table Rock Lake, MO
Sept.19-20                  Bass Pro Shops, Pearl, MS
Sept. 26-27                Cabela's, Charleston, WV
October 3-4                Bass Pro Shops, Ashland, VA
October 17-18             Cabela's, Garner, NC
October 24-35            Bass Pro Shops, Myrtle Beach, SC
November 7-8             Bass Pro Shops, Destin, FL