by
posted on June 2, 2021
When Smith & Wesson first launched its GUNSMARTS video tutorials designed for new gun owners back in 2020, the industry giant was reaching out to the millions of women who had become gun owners for the first time as the COVID-19 pandemic unfolded. That series was a runaway success, and likely to remain a treasured resource for years to come.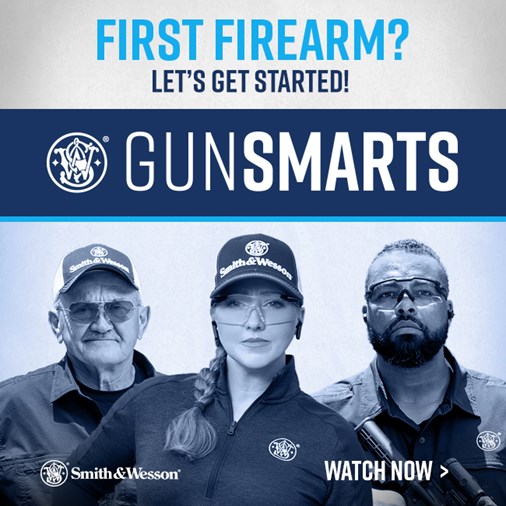 Now that the restrictions related to the pandemic are ending, it's possible to get in-person gun training again ... but viewers loved the GUNSMARTS series so much that S&W came back with a second season!
It's easy to see why new and experienced shooters want more GUNSMARTS. The videos are hosted by industry experts and shooting legends Julie Golob, Ken Scott and Jerry Miculek. There's something for everyone, including gear recommendations, firearms handling instruction, shooting tips and so much more. Whether it's coaching you through your first visit to a gun store or busting myths about gun ownership, Julie, Ken and Jerry have simple, inviting, easy-to-follow advice that will keep you safe and entertained as you learn.
Like the first season, GUNSMARTS is hosted on YouTube, with new episodes dropping weekly, beginning June 1. To watch Smith & Wesson's GUNSMARTS Series 2, click here.