by
posted on February 22, 2022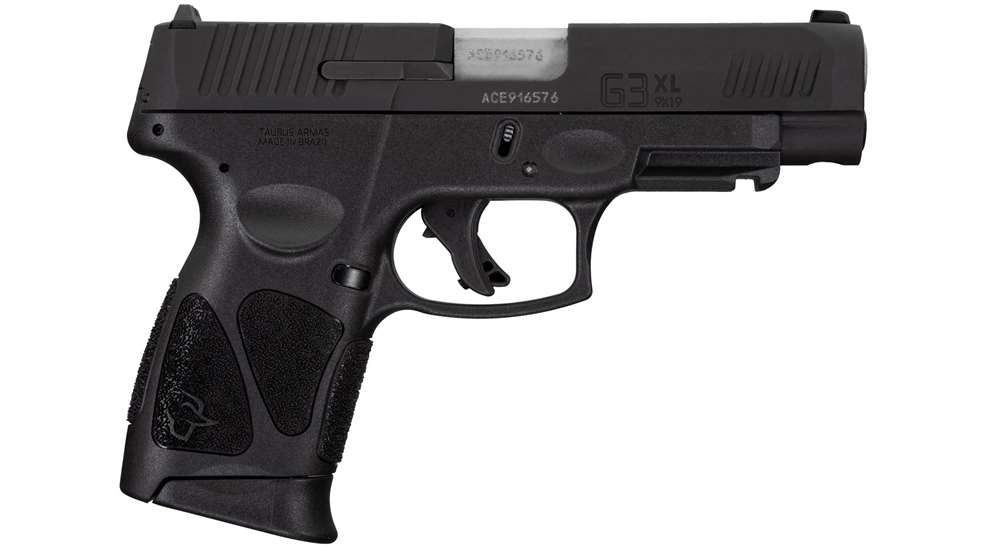 Taurus has announced the latest model in its growing G-series line of 9 mm personal-defense handguns, the G3XL.
This newest concealed-carry model maintains several features common to other G3 models, including a full-size slide and barrel assembly. An all-steel slide features a Tenifer black matte finish to resist the wear and corrosion of everyday carry and houses a precision-machined stainless-steel 4" barrel.
Where the G3XL distinguishes itself is its easily concealed frame, ideal for OWB carry or under casual clothing. For smooth draw and re-holstering, Taurus has streamlined the polymer receiver by reducing the length of the accessory rail and eliminating the manual safety lever.
The G3XL comes with 2 12-round magazines, but the G3XL also accepts available 15- and 17-round magazines. MSRP: $342.98
Taurus G3XL Specifications
Caliber: 9 mm Luger
Capacity: 12 Rounds
Magazines: 2
Firing System: Striker
Action Type: Single Action with Restrike
Front Sight: Fixed Steel
Rear Sight: Drift Adjustable
Safety: striker block, trigger safety, loaded chamber indicator
Frame Size: Compact
Grip Material: Polymer
Slide Material: Steel Alloy
Slide Finish: Tenifer Matte Black
Overall Length: 7.28"
Overall Width: 1.20"
Overall Height: 5.10"
For more information, visit TaurusUSA.com.