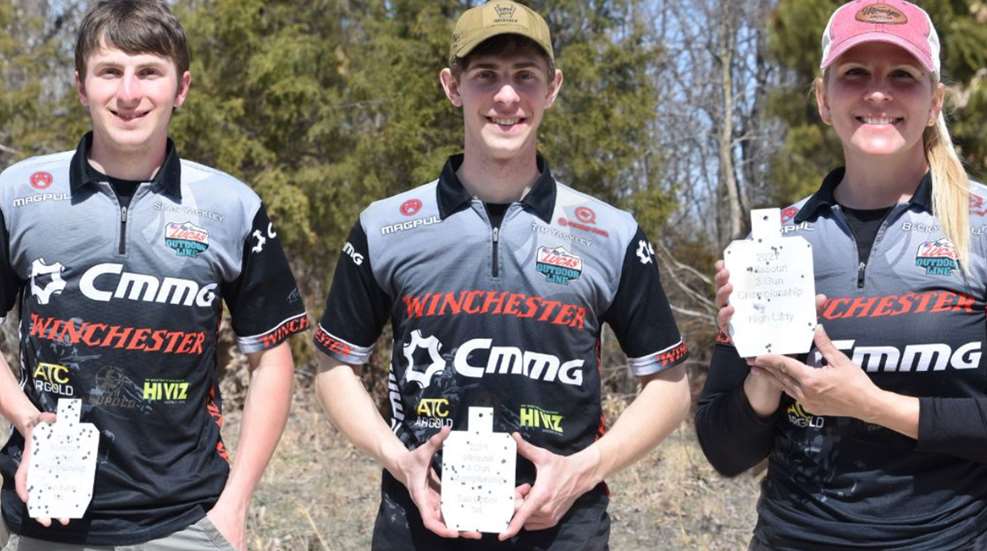 As the weather warms, so does competitive-shooting season, and this year Team Winchester's Yackley family is already coming in hot for 2021. If you read here frequently, you already know that NRA Women columnist Becky Yackley is an ambassador for the Second Amendment and competitive shooter. What you may not know is that she's the matriarch of one impressive family of shooters, now known simply as The Yackley Five. This week, three of the five took top honors at the Missouri 3-Gun Championship.
Becky, Tim and Sean Yackley each took first-place finishes in their respective classes at their first competition of 2021. The Missouri 3-Gun Championship is a 10-stage event held at the Lead Farm 3-Gun range. The Yackleys competed against more than 100 fellow shooters, and although everyone did well, not everyone can win. (Unless your last name is Yackley.) Becky took top honors in the Lady category, Tim finished first in the Tactical Optics category, and Sean received first place in the Iron Sights category.

"This was our first match of the year and first time using some new gear in competition," said Becky. "Despite that added challenge, we were still able to finish very strong and are excited to keep this momentum going throughout 2021."  
Did someone say "new gear"? We expect that we'll hear more from Becky Yackley about all that new gear soon, but if you're curious about what skills she uses to win all of these competitions, we here at NRA Women have you covered. Click here to read all of her articles!