As the mercury rises past two-digit temperatures into three, the call of the open water becomes louder and louder. Whether you enjoy fishing, boating, tubing or other summertime water sports, you know that the key to enjoying your day is fending off sunburn and heat. That's where the new DSG Realtree WAV3 Women's Fishing Shirt really shines...or, more precisely, where it protects you from the shine.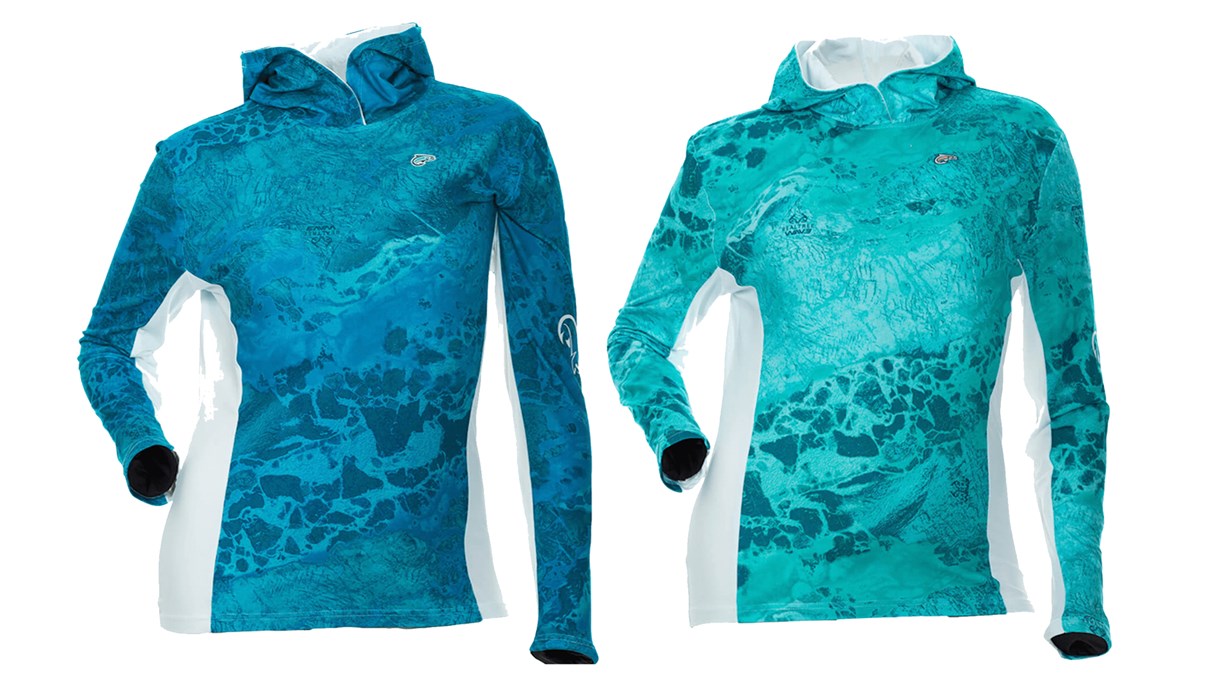 You may be thinking, "Wait a minute, don't all clothes protect against the sun's rays?" Yes, they do, but you'd be very surprised at how easily the summer midday sun can penetrate lightweight fabrics. According to Skincancer.org, "Check a fabric's sun safety by holding it up to the light. If you can see through, UV radiation can easily penetrate the fabric and reach your skin." It's important to distinguish "UPF" vice "SPF"; SPF measures the amount of time it takes for sun-exposed skin to burn, while UPF measures the amount of UV radiation that penetrates a fabric and reaches the skin. The DSG Realtree WAV3 boasts a sun protection rating of UPF 50+. 
Is it tough to think about wearing long sleeves in the dog days of summer? Don't worry; the WAV3 Women's Fishing Shirt has mesh sides and underarm/sleeve panels for ventilation, and the fabric breathes like you wouldn't believe. With a hood to flip up, you can even cover your head if you wish...and anyone who has ever experienced the shock of discovering a second-degree sunburn in the part of her hair can appreciate that.
Of course, it's not just about function. Just like all of DSG's women's apparel, the stunning Realtree WAV3 Women's Fishing Shirt is designed to flatter the female form. Available in sizes XS-3X, this shirt is available in the Realtree Wave fishing pattern in what the manufacturer calls "sea blue" or "aqua." (We here at NRA Women think those are definitely two different shades of our favorite color...teal!) MSRP $49.99; DSGOuterwear.com.