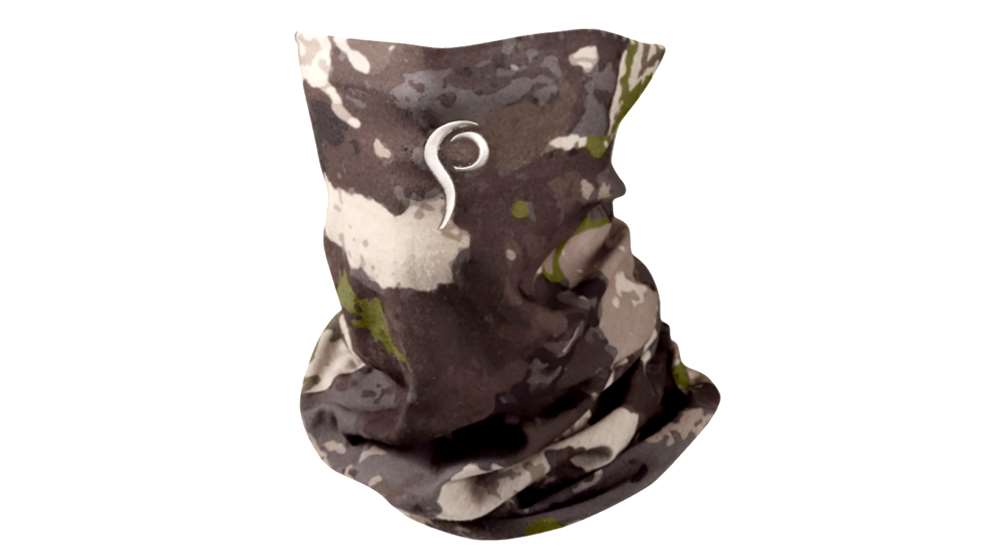 The Centers for Disease Control (CDC)'s most recent recommendation for Coronavirus protection is to cover your nose and mouth when out in public—and, of course, N95 masks are being given to healthcare workers and other first-line responders as a top priority. The women behind Prois, one of the leading designers and manufacturers of women's hunting and shooting gear, have a solution: the Tintri neck gaiter/buff. It's soft, it's comfortable and it's machine-washable…and the ladies at Prois are offering it at cost.
"Tintri" is Gaelic for "hot weather"—and if you're of Gaelic descent, you know "hot weather" means 60 degrees Fahrenheit or more … it's a chilly part of the world. Yes, that's going to be pretty important as spring turns to summer: Any turkey hunter can tell you that face masks are best when they're super light and breathable. So it's by design that the "Tintri" neck gaiter/buff was originally developed to hide one's visage from the wily tom turkeys of spring.
Normally the Tintri neck gaiter retails for $16.99, but Prois is offering it for $9.99 at the time of this writing—cutting their profit margin to virtually nil—as a public service. It's part of the remarkable story of how America's firearms and hunting industry is finding ways to leverage their capabilities to help stop the spread of COVID-19.
This neck gaiter is machine washable, so you can sterilize it after every time you wear it out … also a CDC recommendation. Of course, you still need to adhere to social-distancing rules, but that's pretty easy to do when you're out in the woods and the fields. And why not head out to the woods and the fields? After all, Nature is still open, turkey seasons are in full swing, and your Prois Tintri neck gaiter is still a vital part of your turkey-camouflage plan. Click here to order.