by
posted on September 13, 2021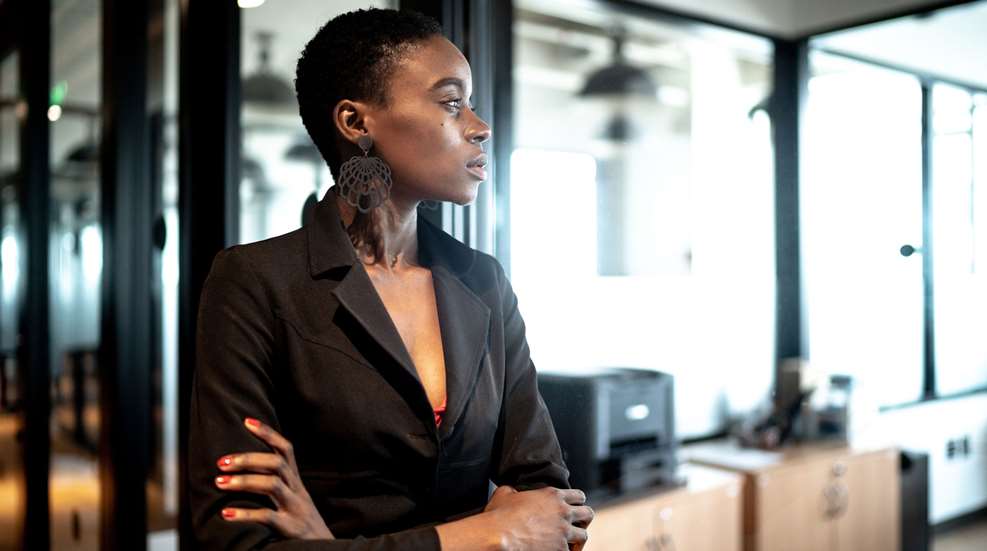 Most of us spend a lot of time thinking about how to protect our homes and our loved ones. However, we should also consider workplace safety so that we can return home to our loved ones every day. Most workplaces fall under Occupational Safety and Health Administration (OSHA) rules that require the workplace to have some security measures in place. But many of us work in situations where security is minimal. Across the nation, it has become a growing concern.
If a criminal with evil intent visited my workplace, there are no measures in place that could stop someone determined to cause harm. My employer does not permit me to carry a gun or knife at my office. If I did, I would risk termination. It is an uncomfortable position to have to surrender some of my ability to defend myself to a company that doesn't do much to keep me safe.
I recently attended a workshop led by Nikki Burgett, a behavioral threat assessment specialist who has worked with law enforcement, military and private security to provide training and threat assessments. When I spoke with Nikki about my concerns, I learned that her workplace safety process includes identifying threats, collecting data, determining threat levels and mitigating the impact of said threats.
In her writings, Burgett says that the impact of workplace violence can go far beyond the workplace. "An act of violence is likely to not only affect the victim, but his family, his community, those who witnessed said violence, and even those who work with the victim to aid in his recovery."
I have seen this in my work as a psychologist. Any trauma in the community, whether it be a murder, death or case of COVID-19, affects the entire community. After a flood in my area some years ago, some whose houses weren't damaged still came to me for counseling months after the fact, plagued with nightmares of drowning. When we see workplace deaths on the news or in our communities, we are all affected.
As a student of numerous self-defense classes, I go home and practice my defense. By thinking through various scenarios, planning, practicing and communicating to my husband about security and defense matters, I believe I am making myself and my family safer. I spend about 40 hours of the week at a workplace where there is no security plan of any kind, and the internet is rife with advice on what to do—some good, some absurd. If you are like me and have very few security measures at work with no permission to carry on the property, Burgett says to start that conversation with your employer. Workplaces can take many different measures to ensure safety including forming response teams, training and drills, security assessments, access control, intrusion alarms and much more.
Beyond the limited security and safety measures required by OSHA, workplace safety should further be bolstered by researching how to form response teams, training and drills, security assessments, access control, intrusion alarms and much more. Don't accept the weak excuse that "violence has never happened here" as a reason to ignore the possibility that it might. That is equivalent to saying you don't need to take your security in your home seriously because no one has ever broken in. Burgett says she has had this discussion with many employers, and uses examples of businesses that were held liable for incidents as incentive to get employers to take security more seriously.
When conversing with your employer, you might remind them that employee productivity improves when security is in place. When I worked at an inpatient psychiatric facility, locked doors at the entrance kept out possible threats, and locked doors on the units contained possible threats. Employees carried keys, which made me feel more secure, because I could let myself in and out of doors to get away from threats if necessary. I felt even more secure with manned clerical and nursing desks on each hallway. Having these measures in place and training on security and safety helped me to remain productive. Without these small measures, most of my work activity would have been remaining vigilant against risks instead of doing my job.
Think about where you work. Would you feel more secure at work if your workplace took security seriously? Do you know if you can count on your coworkers to notice threats, sound the alarm and know what to do if a threat occurs? Do you have an alarm or a security guard? Even if you are working from home these days, your daily routines should be factored in to your "work from home" security plan.
We shouldn't have to work in a situation where we worry about our safety. Some jobs are inherently more dangerous than others, but there should always be reasonable protections in place. I plan to start a conversation with my current employer about my concerns and what plans are in place to address them. I may ask what I can do to improve security and if there are things the employer can do as well. I would encourage you to do the same.
About the Author: Samantha Mann, MA, is a WV Licensed Psychologist, Licensed Professional Counselor WV, and Nationally Certified Counselor. Raised in West Virginia, Samantha was the youngest of six grandchildren (and the only female) who were raised to love the outdoors and hunting. She has hunted from Texas to Africa, and believes that while Superman gets his power from the sun, her power comes from the outdoors. Samantha lives in southern West Virginia with her supportive husband, who doesn't mind showing off her trophies to his buddies. She balances her time in the office helping others with time in the outdoors, focusing much of her career on helping children and adults who have been abused, neglected and mistreated.