Image courtesy SyrenUSA.com
Mother's Day is just around the corner, and if you're desperately searching for a gift to delight the NRA Woman in your life we've got great news for you: We know exactly what she really wants. That's because each year we get to browse the latest, hottest guns, gear and Second-Amendment-themed gifts at the SHOT Show ... and these are the ones that almost made us cry when we had to put them down. Are they a bit on the pricey side? Sure, but that's what makes them the dream gifts that the NRA Woman you know would love to unwrap on a gentle May Sunday morning. And if the NRA Woman in your life just happens to be you ... well, you deserve the best!
1. Beretta's Extrelle Active Jacket 

There are quite a few things that many people don't know about Beretta. First, it's one of the oldest continuously family-owned businesses in the world—its 500th birthday is nearing! Second, they don't just make top-quality firearms that have kept them in business for five centuries; they also make gorgeous, high-end apparel. A case in point is their Extrelle Active Jacket, which is designed to keep you dry and comfortable in the fields and woods of spring and fall. It's also designed to make you look slim, gorgeous and fashionable with the kind of European quality and attention to detail that's just as home at brunch as it is on the clays field. It usually goes for around $300, but at the time of this writing is available for approximately $150 (prices are in Euros and the exchange rates do change). Click here for more!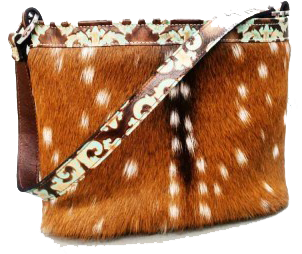 2. Moonstruck Leather's Axis and Talavera Classic Petite CCW Purse
Some armed women choose to carry on-body; others choose to carry in a purse. Whether or not your loved one would ever use the built-in concealment pocket of the Moonstruck Leather Axis and Talavera Classic Petite CCW Purse to tote her firearm, this stunning exotic leather purse is going to get her compliments everywhere she goes, from women and men. Constructed from the hide of the Axis deer—also known as a chital or spotted deer--the purse features a stunning "talavera" print on the back so that the exquisite Axis hide won't rub off on her body as she moves through the day. (And by "move through the day," we mean "inspiring envy everywhere she goes.") MSRP: $519. Click here for more!
3. Syren Elos Elevate Shotgun
Five years ago, Syren burst onto the scene with shotguns engineered from the ground up just for women. As we reported at the time, "one testament to the shootability and fit of the shotguns came from Pro-Staffer Christine Cunningham. She spent the year hunting upland game with the new Syren Elos Venti, a fast-pointing shotgun that's light enough for a long day in the field. It's a beautifully engraved gun that performs just as well at the gun club, the clays course and on a hunt, according to Cunningham." Naturally, they've continued to innovate and refine ever since then, and the latest dream shotgun is the Elos Elevate. At $3,125 it isn't exactly inexpensive ... but factor out all the gunsmithing she won't have to do, and factor in all of the fun of having a gun that fits her properly and it's a bargain! Click here for more.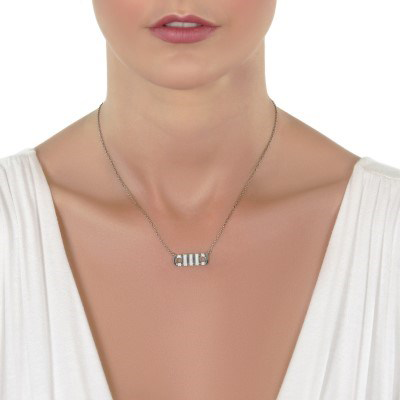 4. Joe Wall Picatinny Bar Necklace
"Nameplate" necklaces and chokers are so 2019—this year, it's all about bar necklaces. It's a delicate and feminine look, but if she likes to blend her "delicate and feminine" look with a "one heck of a shot" attitude, look no further than a Picatinny bar necklace from Joe Wall. Rendered in sterling silver, this gun accessory will quickly become her favorite accessory ... but it's a very subtle nod to her love of guns and the Second Amendment. After all, nobody will know what it is unless they, too, are NRA Women! MSRP $190; click here for more!