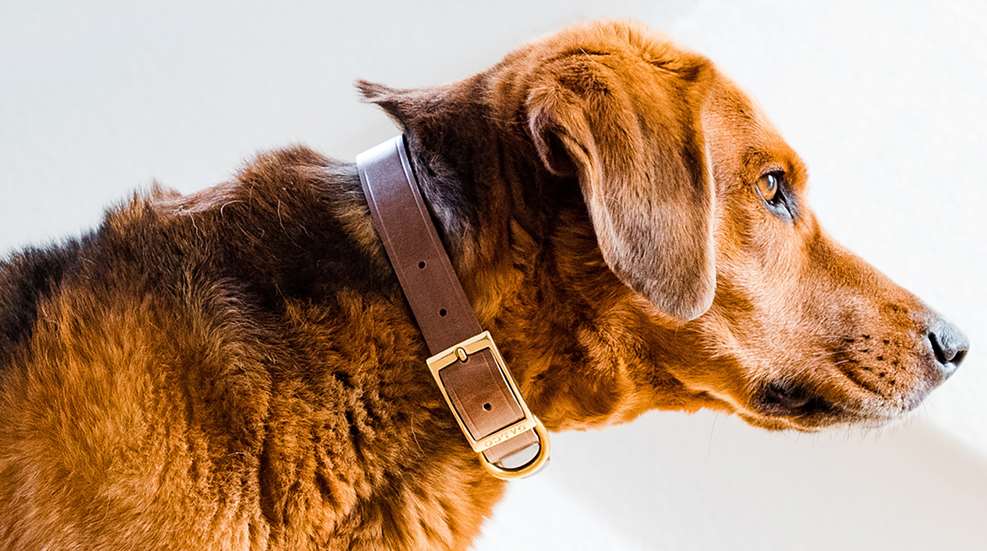 From dog birthday parties to Dog TV, there isn't much we won't do for our pets. You already love Galco's concealed carry options,
and now there's more to love with newly released leather dog collars. Woman's best friend deserves the best, and although your hound might snooze through dog cable, they'll certainly appreciate this high-quality accessory. 
If you trust your Galco holster with your life, you can rely on the same craftmanship to comfort and curb your gun dog. This functional collar is strong enough to keep your hunting pal safe, especially partnered with the equally well-crafted leashes. Made from 10 to 11-oz. bridle leather, the polished edges and brass hardware are classic and stylish, highlighting the leather's coffee color. The collar is available in four different sizes to accommodate all of our favorite hunting breeds. MSRP: $85 at galcogunleather.com.