by
posted on December 10, 2021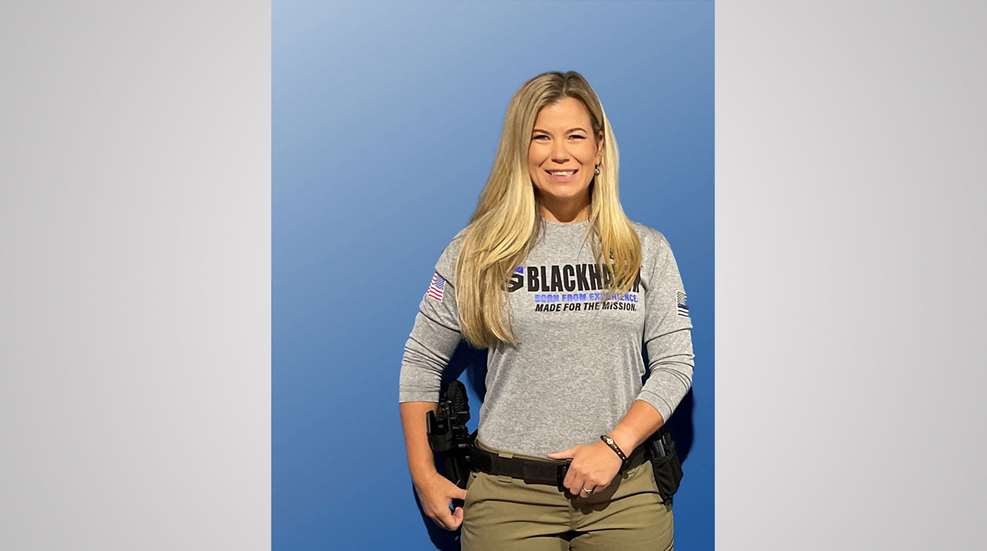 What do you do if you're a tactical-equipment manufacturer in search of a fresh-faced brand ambassador to represent your mission? Well, Blackhawk chose to look to the competitive shooting world, specifically the disciplines of practical shooting and 3-gun. That's the world that competitive shooter Heather Miller calls home—and as a brand ambassador for Blackhawk, she's already making waves.
"I'm honored to join Blackhawk this year—they're truly innovating and creating products that meet real-world needs and demands," Miller said. "Whether you're law enforcement, military, a tactical guru, or just your average shooter looking for solid gear, Blackhawk has something for you. I can't wait to see what they come out with next and to be a part of it."
What makes Miller perfect for the Blackhawk brand? The company specializes in military and law-enforcement equipment, and Miller's roots run deep in that world. A Texan born and bred, she grew up in a family immersed in both the military and law enforcement. She began at the tender age of four, under the careful tutelage of her dad, and it's been all uphill from there. After having shot competitively for 12 years, she's now one of the top female shooters in the United States.
Miller has already represented Team USA at the 2019 International Practical Shooting Confederation (IPSC) World Rifle Championship in Sweden, and at the 2018 IPSC World Shotgun Championship in France, where she and her team took silver. She actively competes in 3-Gun, USPSA and PRS, and is sharpening her tactical focus with events such as the Tactical Games and the Gryphon Group Rumble.
Miller doesn't just compete (and win). She's also an avid hunter and a self-defender who has carried concealed for 14 years. She's determined to give back to the community in which she lives and her fellow women by teaching CCW and firearms classes.
From all of us at NRA Women, congratulations, Heather!