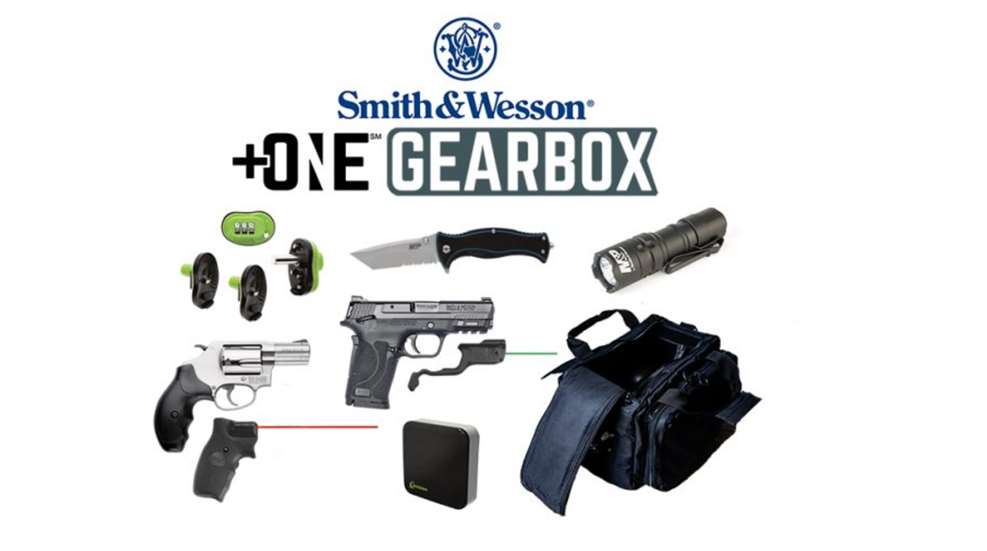 The National Shooting Sports Foundation (NSSF), the trade association for the firearm industry, has announced that Smith & Wesson has agreed to sponsor a "+ONE Concealed Carry" Gearbox Giveaway in support of 2020's National Shooting Sports Month and the #RangeChallenge Summer Shots Series.
Founded in 1852 by Horace Smith & D.B. Wesson, Smith & Wesson firearms are recongnized for their innovative design, high-quality production and reliability. Today, Smith & Wesson manufactures a variety of pistols, revolvers, and rifles designed for sport, recreation, personal protection and professional use.
The 2020 National Shooting Sports Month Smith & Wesson +ONE Concealed Carry Gearbox Giveaway, valued at more than $2,100, includes:
1 S&W M&P9 Shield EZ 9mm pistol
1 S&W Model 60 .38/.357 revolver
1 Lockdown Puck security monitoring system
2 Lockdown combo locks
1 Crimson Trace LG 459G for the S&W M&P9 Shield EZ
1 Crimson Trace LG 305 for the S&W Model 60
1 S&W Tactical Range Bag
1 S&W Officer folder knife
1 S&W Delta Force CS-20 flashlight 
"We greatly appreciate S&W building out this awesome '+ONE Concealed Carry' Gearbox Giveaway," said Zach Snow, NSSF Director, Retail & Range Business Development. "With two guns and Lockdown, Crimson Trace, and Smith & Wesson accessories for both, this package provides the lucky winner with all the tools necessary to take the spirit of the +ONE Movement to heart by inviting someone new to the range for some safe, fun trigger time."
"We're pleased to see the NSSF supporting National Shooting Sports Month through the #RangeChallengeSM Summer Shots Series, and we're excited to offer a Smith & Wesson Gearbox Giveaway for this program," said Matt Spafford, media manager for Smith & Wesson.